Get 15% off when you buy 3 or more elixir bars within our soap collection
---
ALL INGREDIENTS

EARTH CLAYS
Moroccan Red, Rose clay, Dead Sea, Rhassoul & Kaolin.
---
AROMATICS
Essential oils of Lavender, Clove, Lemon & Patchouli
---
OILS
Saponified Coconut oil, Olive oil with Calendula* & Sustainable Palm Oil. *herbs freshly infused into oil.
---
OTHER
Activated Charcoal, filtered water & trace ingredients from our soap collection.
---
For clarification of packaging options, please see below diagram.
Due to the nature of the handmade bar, slight aesthetic discrepancies may occur between batches.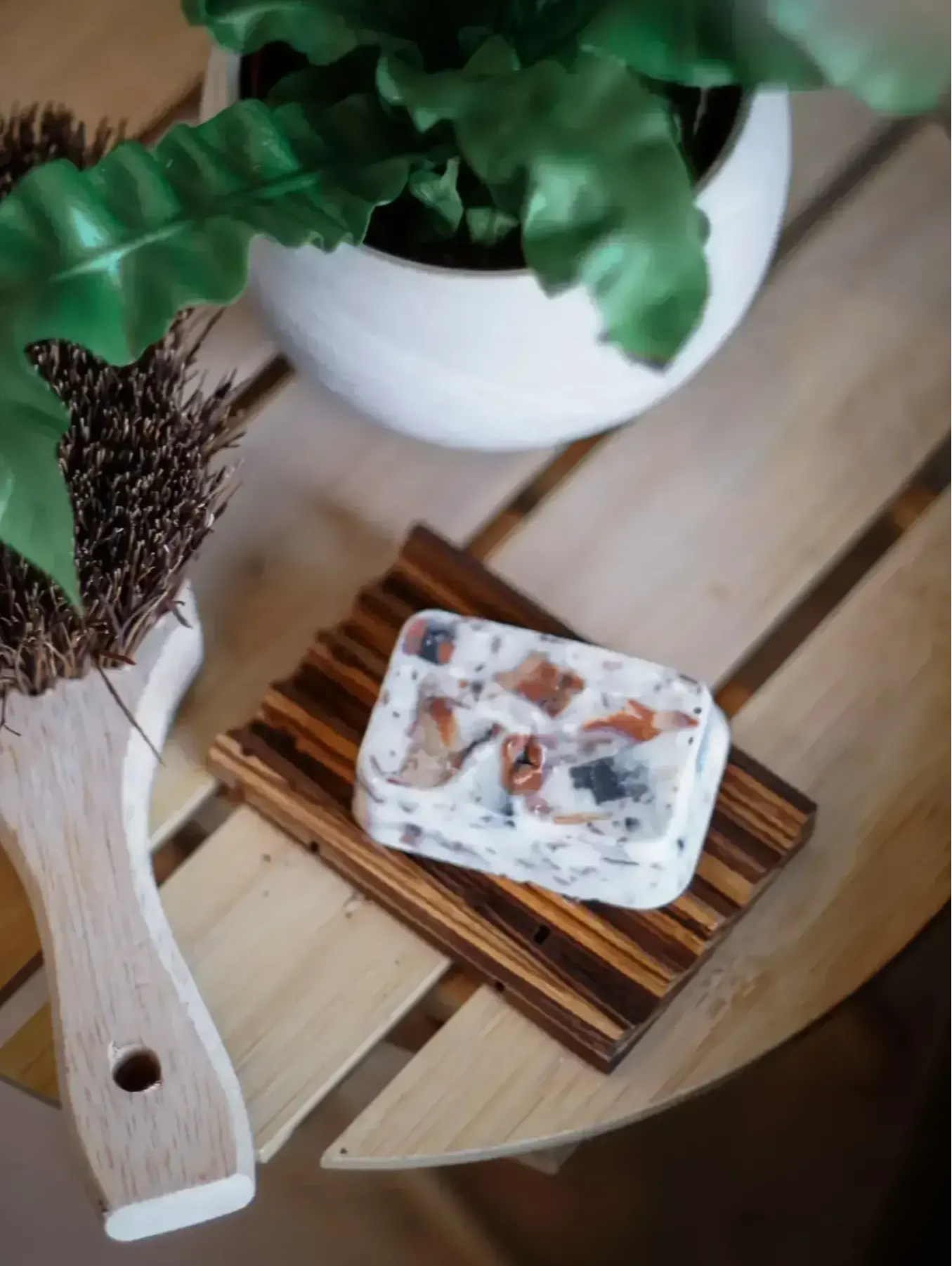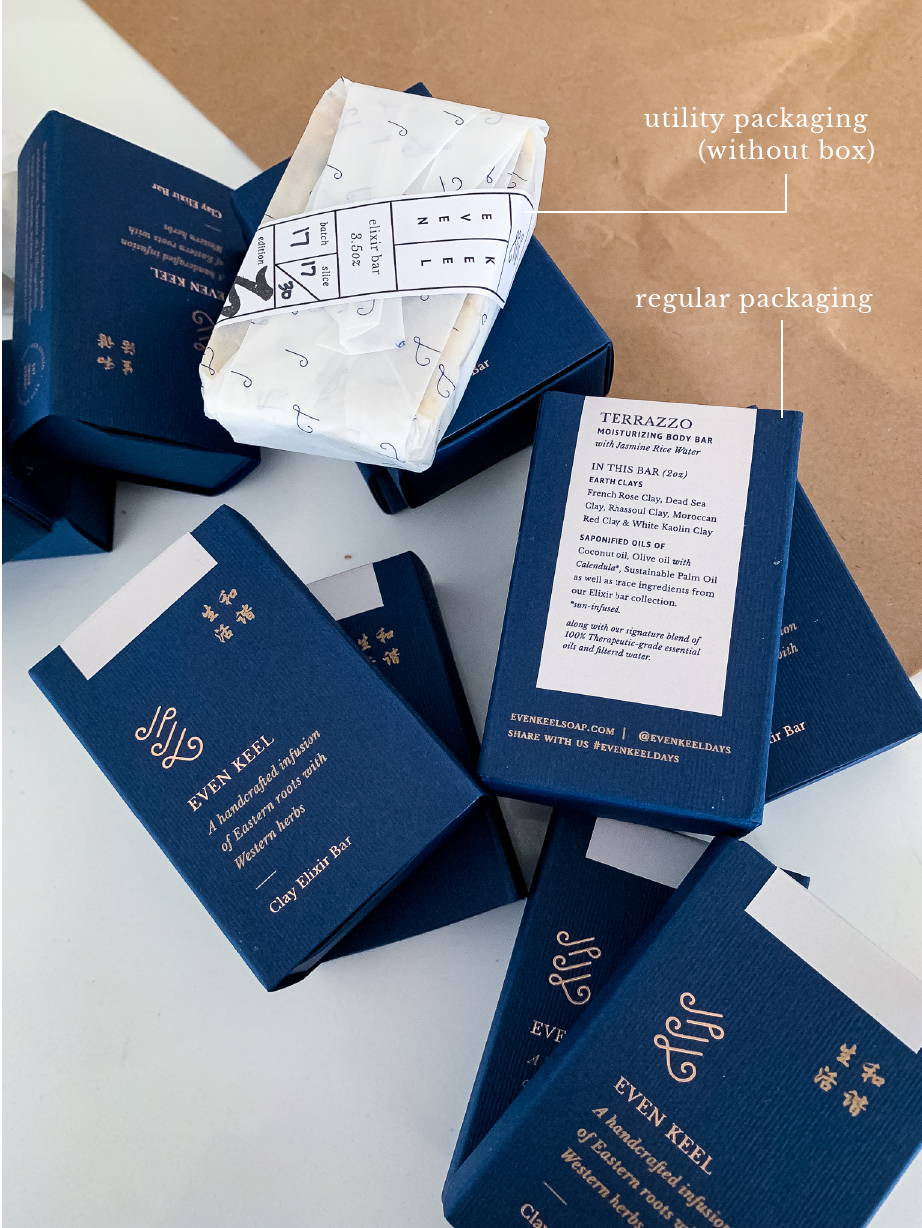 15% of this bar's profits is shared with the rainforest foundation that partners with indigenous communities to save our rainforests. learn more