Clay Mask
Face: Sensitive - Normal

---
MAIN FUNCTION

To tone down redness, inflammation, sensitivity. Feels dry and tight, need just a little hydration and TLC.

---
3 WAYS TO USE
1. Need a quick fix? Just add water.
2. Want more cleansing action on some days? Add 2-3 drops of our activator (included).
3. Want to step it up? Choose from our evolving list of simple recipes online you can make fresh using our clay pots.
---
ALL INGREDIENTS
mask: french rose clay, arrowroot powder, coconut milk powder
activator: witch hazel extract, rose hydrosol
---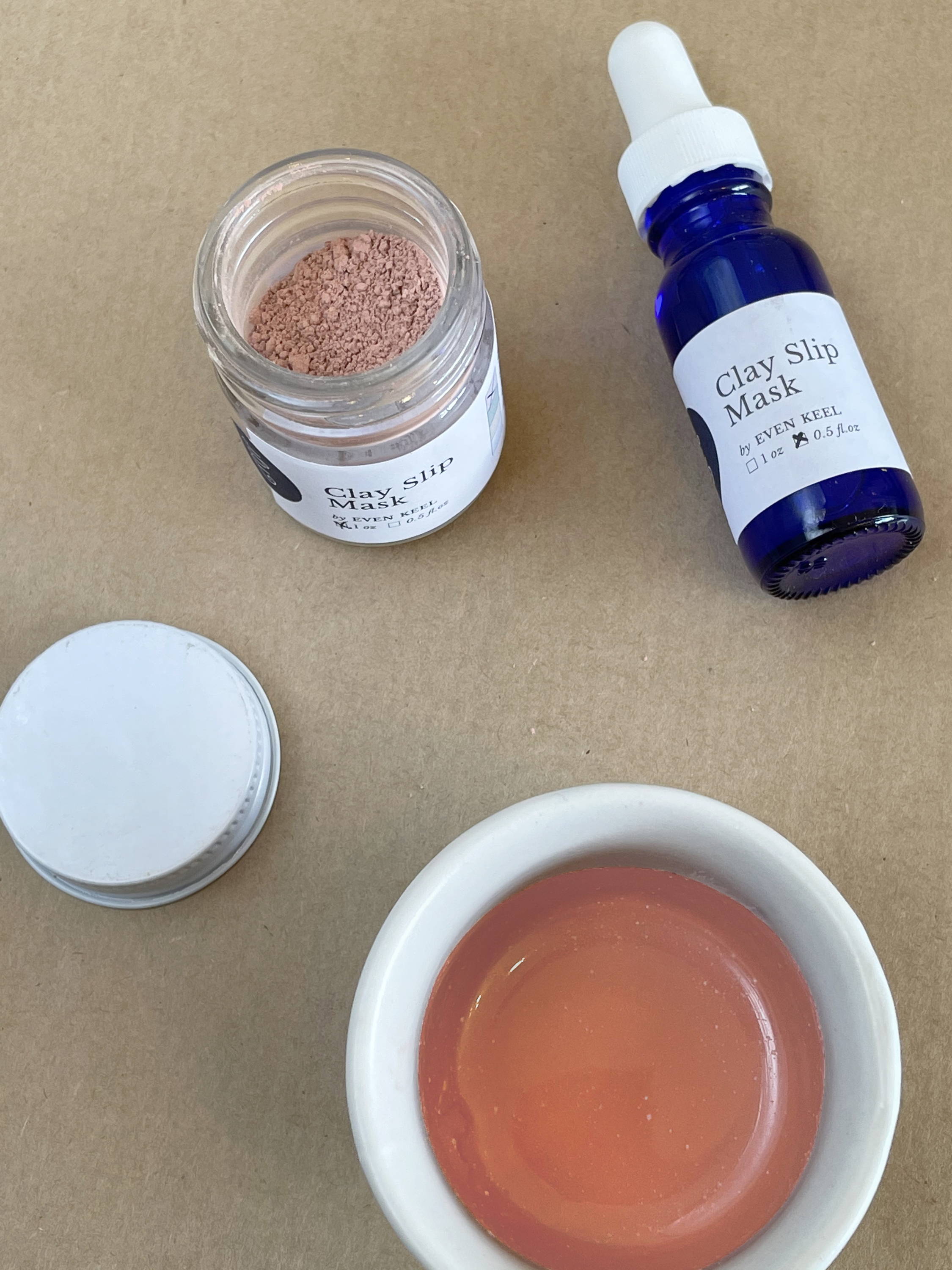 "The DIY apricot face mask is full of vitamin A, which is important for healthy skin. In fact, one of the most popular skin care treatments of all time—retinoids and retinols—are vitamin A derivatives."
– Anthony Youn, MD, The Age Fix
Anti-aging mask
A sample mask recipe you could make fresh from your home kitchen:
Mix
1 tsp, French Rose Clay

Blend to Paste with
1/2 cup of Apricots
1/3 cup of warm water
1/2 tbsp raw honey (non-vegan)
Paint on face with a dedicated paintbrush!
let sit for 20 min
wash off and pat dry
For more simple recipes, visit our online recipe booklet.