Get 15% off when you buy 3 or more elixir bars within our soap collection
Face & Body Bar
Face: Sensitive
Body: All

---
KEY INGREDIENTS

Soft like it's hue, this pairing of French Rose and Bentonite clay is a gentle natural exfoliant compared to other clays.
With Sun-infusions of Olive oil with Calendula, Avocado Oil with Rosehips, Elderflower, Hops and Rosehips – we infuse herbs that complement the clays and bar type.

---
AROMATICS
Essential oils of Clove, Cinnamon and Cedarwood
---
OTHER INGREDIENTS
Virgin Shea Nut Butter, Fair-trade/RSPO/Sustainable Palm Oil, Raw Cocoa butter and Coconut oil.
---
For clarification of packaging options, please see below diagram.
Due to the nature of the handmade bar, slight aesthetic discrepancies may occur between batches.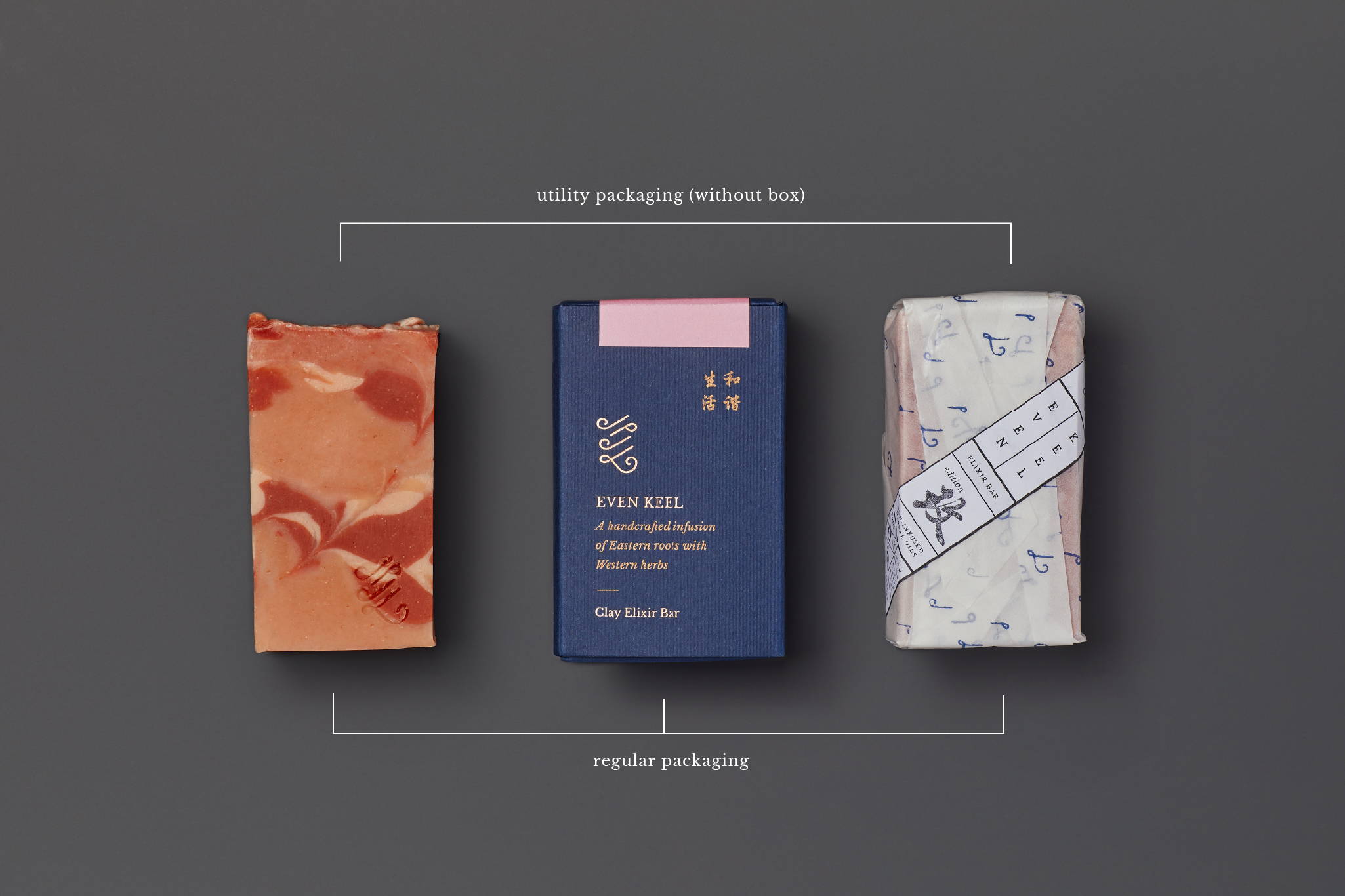 RECOMMENDED RITUAL

Face
• Generate small amount of lather onto hands and lather face in circular motions, focusing on your T-zone and then your cheeks.
• Wash away with warm wash cloth or Konjac sponge
• Recommended usage: morning / night
Body
• Use bar directly on body and lather or wrap around a thin linen/mesh cloth for extra lather.
" to love oneself is the beginning of a lifelong romance " – oscar wilde