Clay Mask
Face: Combination - Oily skin

---
MAIN FUNCTION

Oily skin days, stressed out days, break out days before your cycle, humid summer days. Also great as an overnight spot treatment.

---
3 WAYS TO USE
1. Need a quick fix? Just add water.
2. Want more cleansing action on some days? Add 2-3 drops of our activator (included).
3. Want to step it up? Choose from our evolving list of simple recipes online you can make fresh using our clay pots.
---
ALL INGREDIENTS
mask: moroccan red clay, arrowroot powder, coconut milk powder
activator: witch hazel extract, rose hydrosol
---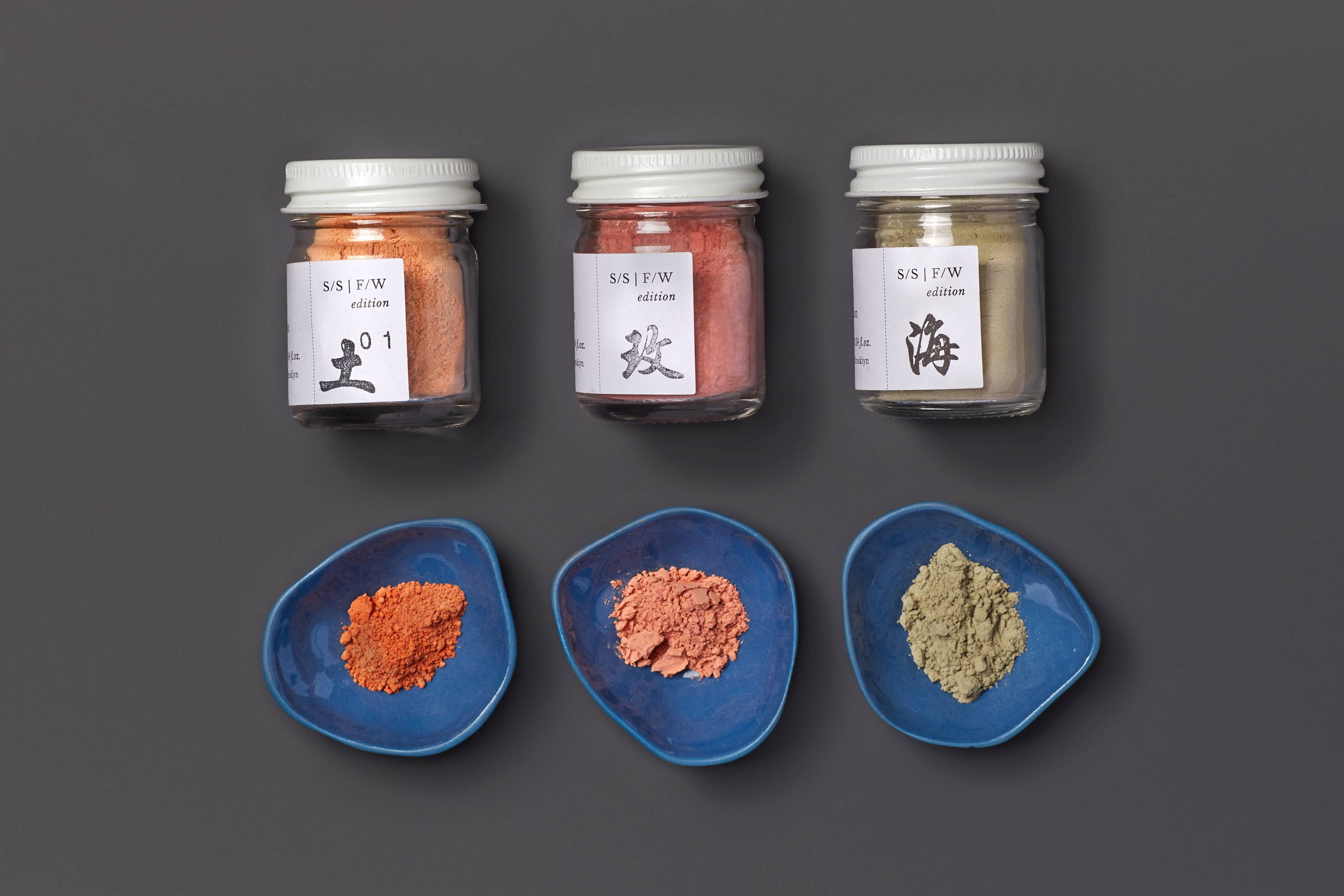 "The anti-inflammatory properties of apple cider vinegar soothe skin and the acetic acid softens skin. It contains alpha hydroxy acids that chemically exfoliate to remove dead skin buildup and reveal healthy new skin cells."
– Dendy Engelman, M.D., director of dermatologic surgery at Metropolitan Hospital in New York City
Fight Acne Naturally Mask
A sample mask recipe you could make fresh from your home kitchen:
Mix
1/2 - 1 tsp, Moroccan Red Clay,
1/2 tsp, Whole Wheat Flour,
Blend to Paste with
1tsp, Raw Apple Cider Vinegar
1/4 tsp, Sweet Almond Oil
Paint on face with a dedicated paintbrush!
let sit for 10-15 min
wash off and pat dry
For more simple recipes, visit our online recipe booklet.