---
MAIN FUNCTION

Our pots of clay comprises of pure earth clays with a small percentage of coconut milk powder for added hydration and arrowroot powder for better oil absorption. We use no fillers and keep it simple.
---
3 WAYS TO USE
1. Need a quick fix? Just add water.
2. Want more cleansing action on some days? Add 2-3 drops of our activator (included).
3. Want to step it up? Choose from our evolving list of simple recipes online you can make fresh using our clay pots.
---
SET INCLUDES
• our clay trio
• clay booklet
• handcrafted ceramic mixing bowl
• activator
ALL INGREDIENTS
mask: french rose clay, moroccan red clay, dead sea clay, arrowroot powder, coconut milk powder
activator: witch hazel extract, rose hydrosol
---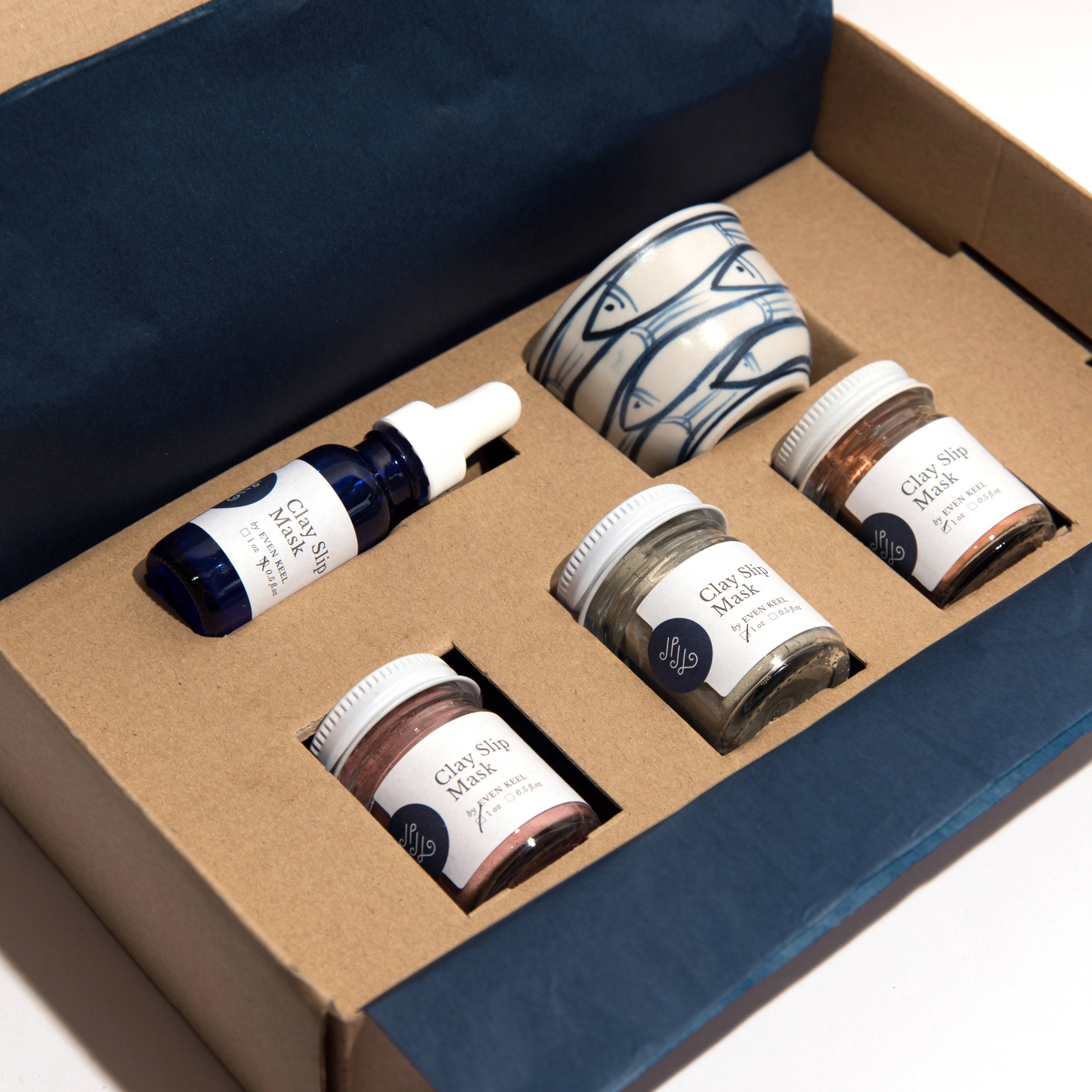 "Lemons are rich in vitamin C and citric acid, so they can help brighten and lighten your skin. Himalayan salt is both exfoliating and detoxifying and cayenne pepper stimulates blood flow which helps nutrients get to skin cells allowing for healthy, flawless skin."
– Tara Mackey, healthy living expert and founder of The Organic Life blog
Multi-tasking mask
A sample mask recipe you could make fresh from your home kitchen:
Mix
1 tsp, clay of choice
1 tsp, Activated charcoal (optional)
Blend to Paste with
a pinch of Himalayan sea salt
1/2 tsp, Cayenne pepper
a squeeze of Lemon
Paint on face with a dedicated paintbrush!
let sit for 10
wash off with cool water and pat dry
For more simple recipes, visit our online recipe booklet.