Mineral Salt Soak
Body: All

---
KEY INGREDIENTS

Magnesium Chloride flakes is nature's remedy to joint pains, improving circulation, stress relief and muscle recovery. Ours is sourced organically from the Zechstein seabed, 1500m underground, 250 million years in the making.
---
AROMATICS
Bright essential oils of Lemongrass, Peppermint and Orange.
---
ALL OTHER INGREDIENTS
Organic Calendula petals, Rose buds & petals, Himalayan Pink Salts, Dead Sea salts, Sea salts, Magnesium Sulfate (Epsom), Organic Magnesium, French Rose Clay and our signature blend of essential oils.
---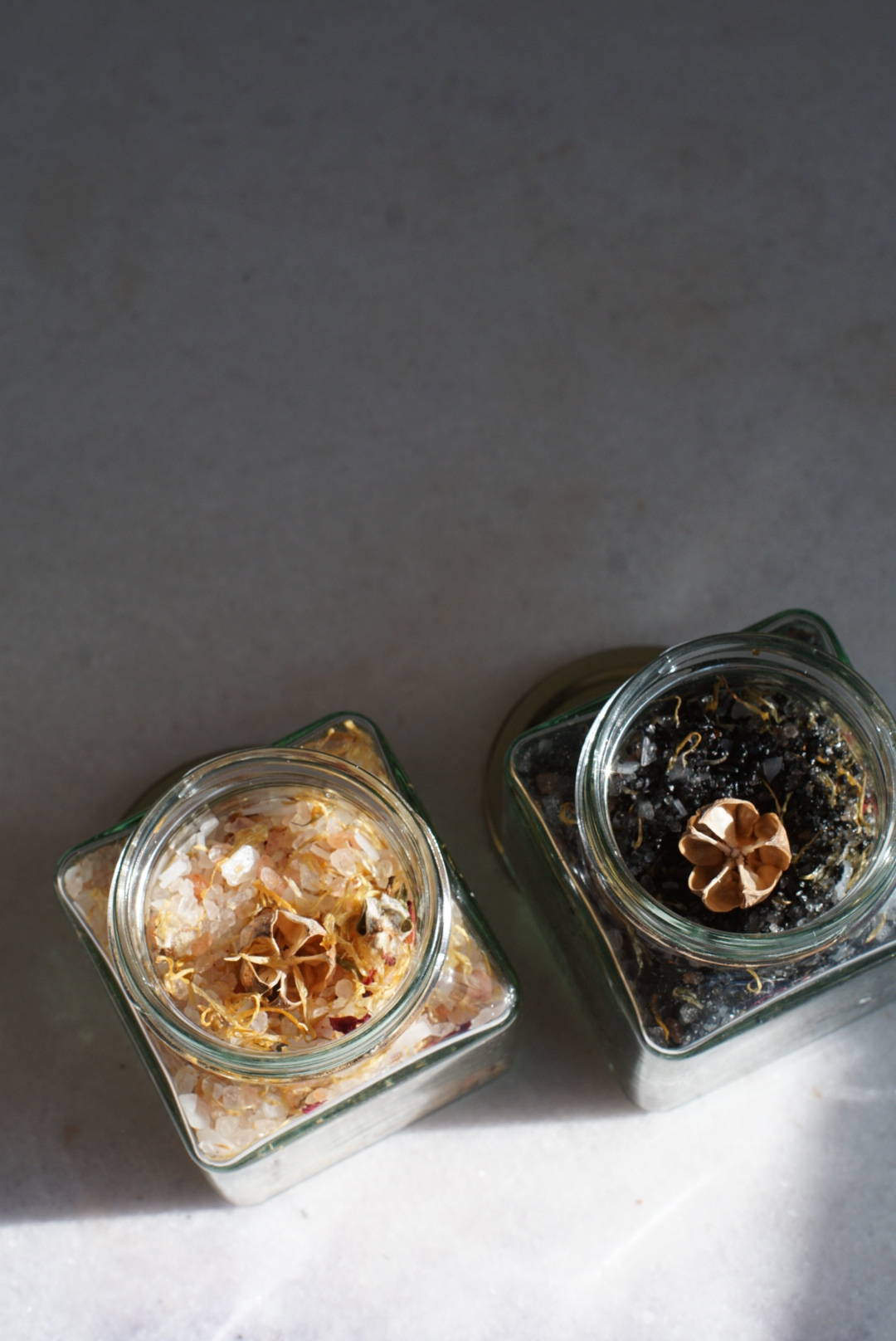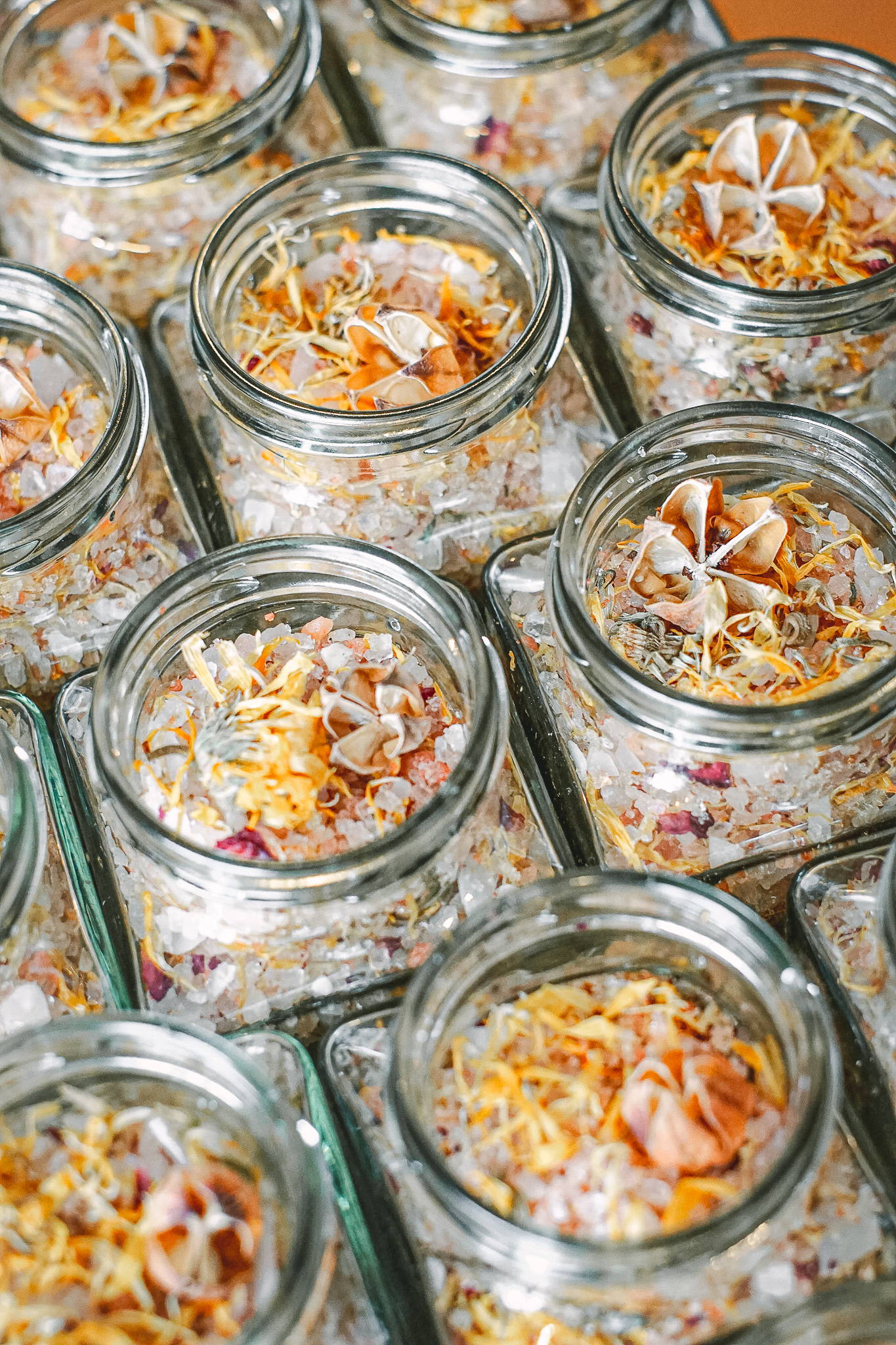 RECOMMENDED RITUAL

• Run a bath of first hot water.
• Portion the jar's contents into half and empty into the running stream of hot water.
• Fill remaining bath with tepid water.
• Soak for at least 20min.
*You can use our soak just for targeted areas as well. i.e hands/feet. Simply portion into quarters in a large basin instead.
DID YOU KNOW?
Magnesium is the most common micronutrient deficiency. While Magnesium chloride is utilized to their fullest potential when absorbed through the skin, there are several ways to boost your magnesium levels besides soaking. This includes eating magnesium-rich foods like leafy greens, almonds, and dark chocolate or taking magnesium supplements.
Leisure isn't always relaxation and it's relaxation that counts.
– Marty Rubin